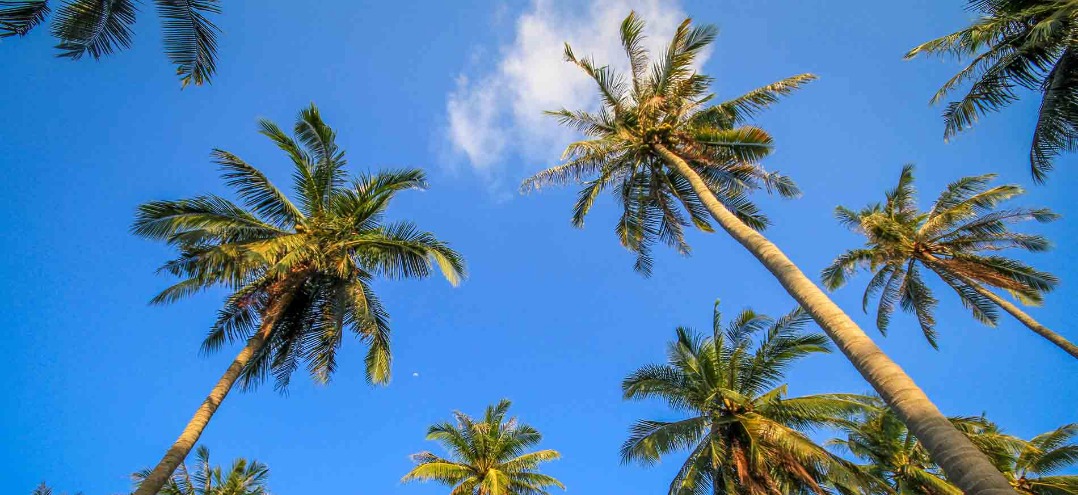 How do I join MyPoint Credit Union?

Who is eligible to join MyPoint Credit Union?

As long as you live, work, or worship in San Diego or Riverside County you are eligible to apply for membership or a loan.
(Opens in a new Window)
What identification do I need to apply?

A Social Security Number or Individual Tax Identification Number and documentation verifying your home address, such as a utility bill or lease agreement. Additionally, you will need two identifications such as a driver license or CA State ID and a secondary ID which can be a passport, debit or credit card from another institution.
How do I find my account number?

You can locate your account number in the bottom right of your check or you can call us at 858-495-3400 so we can provide you with your 13 digit account number.
How do I change my address?

You can give us a call at 858-495-3400, message us via your online banking with the new address, or visit one of our local branches.
How do I create an online banking account?

Please call us during business hours at 858-495-3400 so we can set up an account for you, or stop by one of our branches.
How do I use online banking

Can I get a copy of my statement?

If you are enrolled in e-statements, you can access your statements in online banking! Otherwise, please contact our Call Center at 858-495-3400.
How can I change/reset/activate my debit or credit care PIN number?

You can call our automated system at 866-762-0558 where you are able to change or activate your PIN. It will ask for identifying information, along with your date of birth. The date of birth will need to be entered as: MM/DD/YYYY. For example, November 12, 1995 will be entered as: 11/12/1995.
If you are calling from outside the United States: 501-588-7531.
Who do I contact if my debit or credit card is stolen or lost?

Calling from within the United States: 888-241-2510.
Calling from outside the United States: 909-941-1398.
Who do I contact if I think there's been fraud on my account?

What if I suspect I have received a fraudulent e-mail?

If you suspect you've received a fraudulent e-mail, supposedly representing MyPoint Credit Union, forward it to us immediately at
security@mypointcu.com
.
Why didn't I get my tags for registration renewal?

The Department of Motor Vehicles requires that you send proof of insurance with your remittance and suggests you make your payment via paper only.
Bill Pay allows MyPoint Credit Union members to pay most bills online, either on a recurring basis or when requested by the member.
What account can be used to pay bill through bill pay?

You must have a checking account to be eligible for Bill Pay. Bills cannot be paid from a savings account or line of credit.
How do I make an online payment?
With our new feature, you can make a one-time payment or schedule recurring loan payments from another financial institution. Payments scheduled before 6 p.m. PST will be processed the same day!
Get Started!
How can I get support on the bill pay system?

The system offers online help on each screen. Just click on the Chat Now button in the upper right-hand corner and the system will respond with screen-specific help.
How many days will it take for bill payment to reach the payee?

The first time a bill is loaded, it may take five to ten business days, depending on the payee. Thereafter, the bill will be debited either two days (if payee is certified as electronic settlement) or five days (if payee is certified as paper settlement) prior to the due date. Each payee will be identified as two or five days on the payee information screen. We suggest members verify payment of all first-time Bill Pay payments.
Why does a bill take seven days to pay over the weekend?

All federal holidays and weekends must be considered when loading due dates for bill payments. If a five-day merchant bill was loaded for payment on the Thursday before President's Day, it will be debited on Friday and may not reach the merchant until Thursday of the following week.
Is it possible to cancel or stop a payment?

Yes, you can stop a payment up until the funds have left your account. After the funds have been removed, the bill is paid.
What if there is no money in my account the day a bill payment is due for withdrawal?

If there are non-sufficient funds for the payment, the system will reject the payment. There will not be an NSF fee; however, the system will not attempt to pay that bill until the next due date.
Does my overdraft protection work with bill pay?

Yes. It works as it would for a paper draft debiting your account.
If I overdraft on a bill payment, is there a fee?

No. There are no overdraft fees with Bill Pay, regardless of whether it overdrafts from your overdraft protection or from your savings account. Remember, however, that if your checking account is set up to overdraft from your savings account, you will be limited to six automatic transfers in any month, according to Federal Regulation D.
I'm getting an "SSO Error" after I signed up for bill pay?
If you get this message when you click the Bill Pay link:
SSO ERROR
WHISPER ERROR-ERROR ENCOUNTERED WITH BILL PAYMENT
ISYM/NS-HOME/HTTP-WWWS/LOYS/ERRORS FILE.
Contact the Call Center during business hours at 858-495-3400 for resolution.
Does a transfer to the loan count as a payment?

Yes, if you transfer between your shares to a loan it does count as a payment.
Where do I mail my loan payment?

Please mail payments to:

MyPoint Credit Union
9420 Farnham Street
San Diego CA, 92123
What information is needed for a wire transfer?

In order to process a wire you can go into one of our
locations
or process a wire transfer via our
call center
.
How can I transfer funds from another bank or credit union to MyPoint Credit Union?

You can utilize our Bill Pay through online banking or request Fi-Fi transfers, as well as doing a Wire Transfer.
Can I break up my currency transactions into multiple, smaller amounts to avoid being reported to the government?

No. This is called "structuring." Federal law makes it a crime to break up transactions into smaller amounts for the purpose of evading the CTR reporting requirement and this may lead to a required disclosure from the financial institution to the government. Structuring transactions to prevent a CTR from being reported can result in imprisonment for not more than five years and/or a fine of up to $250,000. If structuring involves more than $100,000 in a twelve month period or is performed while violating another law of the United States, the penalty is doubled.
The Following Scenarios are Examples of Structured Transactions
1. John has $15,000 in cash he obtained from selling his truck. John knows that if he deposits $15,000 in cash, his financial institution will be required to file a CTR. John instead deposits $7,500 in cash in the morning with one financial institution employee and comes back to the financial institution later in the day to another employee to deposit the remaining $7,500, hoping to evade the CTR reporting requirement.
2. Jane needs $18,000 in cash to pay for supplies for her wood-carving business. Jane cashes a $9,000 personal check at a financial institution on a Monday, then cashes another $9,000 personal check at the financial institution the following day. Jane cashed the checks separately and structured the transactions in an attempt to evade the CTR reporting requirement.
3. A married couple, John and Jane, sell a vehicle for $15,000 in cash. To evade the CTR reporting requirement, John and Jane structure their transactions using different accounts. John deposits $8,000 of that money into his and Jane's joint account in the morning. Later that day, Jane deposits $1,500 into the joint account, and then $5,500 into her sister's account, which is later transferred to John and Jane's joint account.
4. Bob wants to place $24,000 cash he earned from his illegal activities into the financial system by using a wire transfer. Bob knows his financial institution will file a CTR if he purchases a wire with over $10,000 currency in one day. To evade the CTR reporting requirement, Bob wires the $24,000 by purchasing wires with currency in $6,000 increments over a short period of time, occasionally skipping days in an attempt to prevent the financial institution from filing a CTR.
What holidays are your branches closed?

2023 Holiday Branch Closures
---
What is MyPoint Credit Union's routing number?

When you are signing up with a third party to deduct payments automatically from your checking account, you will need your Routing Number AND your MyPoint Checking Account number. Both of these numbers are on the bottom of your checks.
MyPoint's routing number is 322281484.
What are the Call Center Hours?

Monday through Friday 7am to 6pm and Saturday 9am to 4pm.
If I make a deposit at a MyPoint Credit Union ATM, when will my funds be available?

The first $200 of the check deposit will be made available immediately. The rest is placed on a two business day hold.
Where can I use my ATM card without a fee?

MyPoint Credit Union is a member of the CO-OP ATM network. This surcharge free network allows you to access your money at more than 30,000 ATMs nationwide. Click here to find a local ATM or text* your zip code to 91989 to find your nearest shared ATM.
*text messaging fees may apply
Why is my financial institution asking me for identification and personal information?

Federal law requires financial institutions to report currency (cash or coin) transactions over $10,000 conducted by, or on behalf of, one person, as well as multiple currency transactions that aggregate to be over $10,000 in a single day. These transactions are reported on Currency Transaction Reports (CTRs). The federal law requiring these reports was passed to safeguard the financial industry from threats posed by money laundering and other financial crime.
To comply with this law, financial institutions must obtain personal identification information about the individual conducting the transaction such as a Social Security number as well as a driver's license or other government issued document. This requirement applies whether the individual conducting the transaction has an account relationship with the institution or not.
There is no general prohibition against handling large amounts of currency and the filing of a CTR is required regardless of the reasons for the currency transaction. The financial institution collects this information in a manner consistent with a customer's right to financial privacy.