Solar and Green Living Loans - Breathe easy with low-rate solar loans!
120-month term as low as 4.44% APR*
Installing solar panels is one of the fastest ways to add value to your home while saving money. At MyPoint, we help you save on solar financing with our low-rate Green Living Loan.
How Much Will You Save?
If you are paying over $200 for your electricity bill, you could be saving money by going solar. Solar panels collect the sun's energy and convert it into electricity that you can use to power your home's air conditioning unit, pool, electric car, and more! They are also a great way to decrease your eco footprint. Our team of solar specialists will walk you through the process with your vendor to finance and start saving.
Already Have Solar Financing?
Check out our low rates and let us refinance your higher-interest solar loan.
Have questions? Call us at 888-495-3400.

Not sure where to start? Here are the 5 easy steps to going solar!
1. Select a licensed solar contractor
2. Research solar equipment and batteries
3.
Calculate your savings
4. Secure financing
*APR = Annual Percentage Rate. Rates and terms effective 11/17/2021. Monthly payments per $1,000 borrowed for 120 months at 4.44% APR=$10.33. Calculation based on a $10,000 loan for 120 months. All rates, terms, and conditions are subject to change. Other rates and terms available.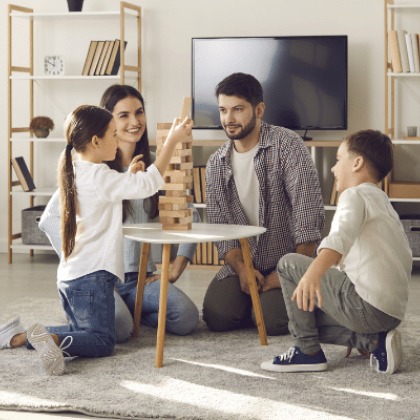 Your dream home. Your dream loan.

Sunday night dinners. Family game nights. Weekend barbecues. Whatever you dream of doing in your home, we'll help you get the keys to your dream house so you can start doing it.