Home Equity Line of Credit
What can your home's equity help you do?
We're offering a promotional 7.74% APR* Home Equity Line of Credit (HELOC)!
Use your home's equity to finance a home office upgrade, a kitchen remodel, and more. You can also use your HELOC for things outside your home, like paying for college tuition, paying off high-interest debt, taking a vacation, buying a car, covering unexpected expenses, and more.
Promotional 1.01%* off our already low 8.75% APR for the first 12 months!

Interest only or amortized payment options
No application, appraisal, or annual fees**

No closing costs

Existing HELOCs are eligible with a refinance fee***
Interest may be tax deductible†

No pre-payment penalties

Can do from the convenience of your own home by calling us at 888-495-3400
Get doing in a few easy steps from anywhere!
---
*APR=Annual Percentage Rate. Subject to loan approval and may change without notice. Introductory Annual Percentage Rate Discount of 1.01% is offered on owner-occupied single-family, condominium, or townhome in California with a maximum Home Equity Line of Credit (HELOC) line of $250,000 at 75% combined loan-to-value (CLTV) for twelve months on new lines only. Thereafter, the rate increases to the regular rate. The HELOC rate, based on the current Prime Rate as published in the Wall Street Journal (the index) plus a Margin, is variable and subject to change monthly. Maximum APR is capped at 14.75% based on the current Prime rate and is subject to change. A minimum APR limit of 4.00% also applies.
Rates and terms are accurate as of . Membership and certain restrictions apply.
**A lien will be required on the subject property. All loan programs are subject to approval. Additional restrictions apply to all programs. This offer is only available on MyPoint Credit Union home equity lines of credit that are owner-occupied single family residences or owner-occupied townhomes located in California. Investment properties are not included in this promotion. All interest rates are subject to change. Must meet membership eligibility and lending criteria. Real estate loans are available only to MyPoint Credit Union members. A homeowner's insurance policy with MyPoint Credit Union as loss payee and maximum $1,000 deductible is required at the borrower's expense.
***A refinance fee of $500 is required for an existing MyPoint HELOC with a credit limit up to $250,000; a refinance fee of $1,000 is required for an existing MyPoint HELOC with a credit limit greater than $250,000. This fee will be waived if the existing HELOC is no longer in its 10-year draw period.
†Consult your tax advisor for details.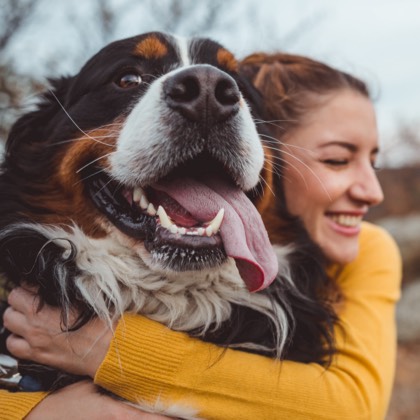 Why choose a credit union.
Credit unions are owned and operated by the people who use them. That's why they're dedicated to the things that really matter to you and your family.