We are a proud supporter of Camp Wamp!
(and you can be too!)
Camp Wamp offers camp sessions for kids with physical disabilities near Lake Tahoe in CA. It was founded in 2002 by Steve Wampler, who has cerebral palsy and uses an electric chair himself. Camp Wamp sends all campers to camp at no cost to their families with the help of corporate and individual sponsors like you.
In November, we raised funds to help sponsor kids with disabilities in the San Diego area to enjoy an unforgettable experience at Camp Wamp.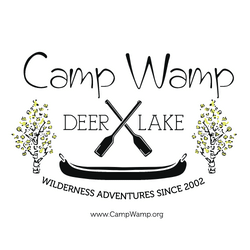 We accepted monetary donations in the branches that helped with camp items to support the campers:
$5 – S'mores Kit

$10 - Rock Climbing




$25 - Art Supplies




$50 - Fishing




$100 - Kayaking




$3,500 - Sponsor a Camper



Thank you to everyone for helping to support Camp Wamp.
Donations can still be made directly through Camp Wamp's website: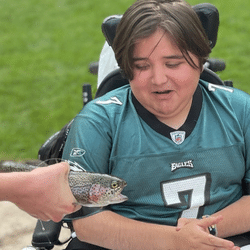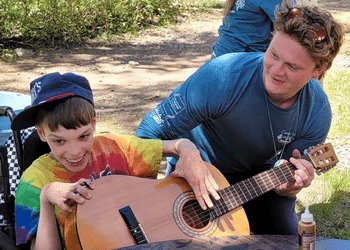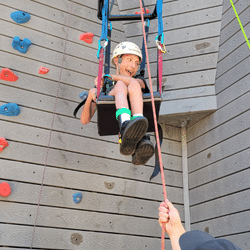 Here's a little background about Camp Wamp:
We are really excited to continue our support of a local organization that is near and dear to our heart…. Camp Wamp! Camp Wamp is a summer camp for kids with physical challenges. Their mission is, "it's about what you CAN DO!" The founder, Stephen Wampler of San Diego, started the camp so that kids with disabilities can learn that they can live a happy life. His dream is to inspire kids to achieve what they want out of life.
At MyPoint Credit Union, we have the same manifesto. We believe life is about doing. Doing what inspires you. What drives you. What excites you. What comforts you. What truly matters to you.
This year we're helping defray the cost of expenses so that kids with disabilities will have the opportunity to attend camp next summer. We are raising funds to provide campers with new opportunities and experiences. Last year we raised $10,000 and sponsored two campers and supplies. This year we are hoping to send three campers to Camp Wamp!
Last summer, we followed "Camp Wamp Across America" as a team traveled throughout the United States to give some special kids a once-in-a-lifetime experience in 18 American cities! Camp Wamp can be found on social @the.wampler.way.
And for a little inspiration, here's the
movie trailer
of Camp Wamp founder, Stephen Wampler's documentary of being the first person with Cerebral Palsy to climb El Capitan.
View Camp Wamp in action - 
Let's go do this!