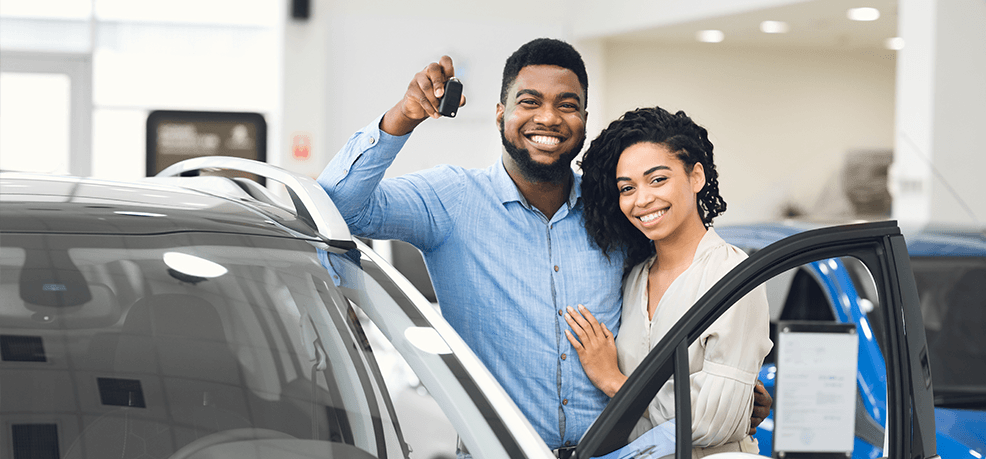 Costco Auto Purchase Program
Here's how the program works
Your MyPoint Credit Union membership can help you save big and stress less on your next car, truck, or SUV purchase with the Costco Auto Program. Enjoy a convenient, hassle-free way to purchase a vehicle at a low, prearranged price. Every
Costco Auto Program
Approved Dealership in San Diego is hand-selected to meet strict requirements for value and customer service
.
To
begin, use
Costco Auto Purchasing Program
's vehicle search and research tools to search new makes and models, compare specs and features, and see the most recent NHTSA safety ratings
. The Specials & Incentives page has the latest manufacturer incentives for your area.
Select a new vehicle and locate a participating dealer near you. Shortly after submitting your request, an Authorized Dealer Contact will follow up to schedule an appointment at an Approved Dealership. The Costco Auto Program will provide you with the Authorized Contact's information, should you prefer to connect with them at your convenience.
Meet with the Authorized Dealer Contact and have them help you select a new vehicle.
Ask to see the
Costco
Member-Only Price Sheet, which shows your low, prearranged
pricing
for the car
. You are under no obligation to purchase.
Additional MyPoint Credit Union Program Benefits
If you purchase a vehicle through the
Costco Auto Program
a
nd finance your
auto loan
with MyPoint Credit Union, you'll receive a $50 Costco Shop Card
.* Not a Costco member? MyPoint Credit Union members will instead receive a complimentary one-year Costco membership to take advantage of the Costco Auto Program savings.
High standards of service and value
Costco Auto Program's approved dealerships are selected based on strict criteria, including a history of customer service excellence backed by consistently high customer-service index scores.
Stress-free buying process
Costco Auto Program's authorized dealer contacts at each approved dealership are trained and certified, ensuring a simple, straightforward, and transparent buying experience.
Great pricing
Costco Auto Program's competitive shoppers monitor pricing trends on a local level to ensure their approved dealerships are providing excellent value – saving you the time of driving from dealer to dealer.
An exceptional buying experience
Mystery shoppers visit Costco Auto Program's approved dealerships across the country for quality-of-service verification.
Full support
Costco Auto Program's member advocates are knowledgeable about the car-buying process and provide support before, during, and after your vehicle purchase.
Rewards for sharing your experience
Complete a member satisfaction survey after purchasing a vehicle through the Costco Auto Program to receive a coupon toward parts, service, and accessories at the dealership where you purchased the vehicle.**
---
*To receive a Costco Shop Card after a Costco Auto Program purchase, the purchaser must hold an active Costco membership, finance vehicle through MyPoint Credit Union, and complete a Costco member satisfaction survey within 30 days of purchase. Visit the Costco Auto Program for full details.
Costco and its affiliates do not sell automobiles or recreational vehicles or negotiate individual transactions. All vehicles arranged for sale are subject to availability and a price prearranged with the participating franchised dealer. A participation fee has been paid by the dealers participating in the Costco Auto Program. Certain vehicles may be excluded from the program. Actual savings may vary based on vehicle purchased, dealer, and location.