About MyPoint Credit Union
We help you do!
We know it's hard to get by in San Diego these days. Between rent, gas prices, and traffic, it can feel like your life is one long obstacle course. That's why we're here—to make sure that you have the resources and know-how to make the most of your finances so that you can live a life worth talking about.

We're committed to making sure our members get what they want: good relationships, one-on-one support, and financial security for themselves and their families. We work hard every day to make sure every member feels like family here at MyPoint Credit Union!
So tell us what you'd love to do. We'll help you do it.
Check out all the benefits of joining MyPoint Credit Union! 
Empowering Members, NOT Enriching Investors

Opening a checking, savings or other account makes you a member. And that entitles you to receive a share of any surplus income as an annual dividend—money that banks pay to their outside stockholders.
Reducing Fees and Improving Rates

Because credit unions aren't obliged to make a profit for stockholders, they can afford to reduce or eliminate many fees. And they can offer better rates on savings and more attractive terms on loans. Of course, accounts are federally insured up to $250,000.
Being There for you from Coast to Coast

Members can bank at other credit unions who are a part of the CO-OP network, giving you access to nearly 30,000 surcharge-free ATMs and 5,600 shared branches nationally for easy access to your money wherever you go.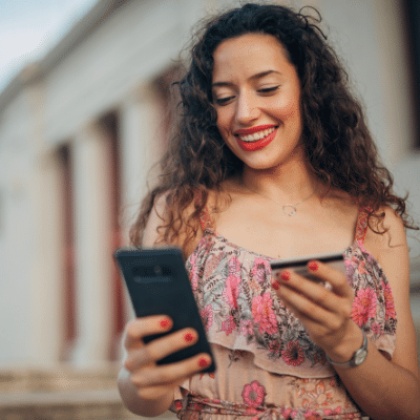 Shop Local and Save Local with our New Checking Account
Packed with features, benefits, and perks, these new checking accounts will provide you with the highest level of security, as well as ways to support local businesses while saving money!